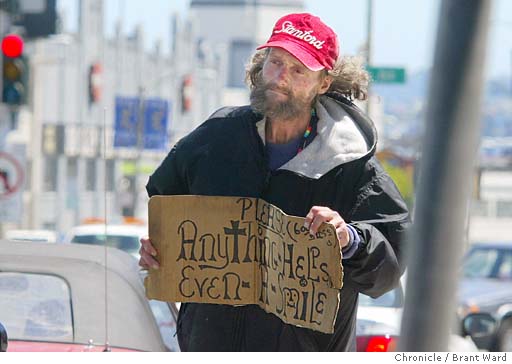 Empathy. It's all the talk in journalism right now, but the San Francisco Chronicle walked that talk and shed light on a problem that cities across America struggle to solve in its landmark "Shame of the City" series, the One Story pick for the San Francisco convention this year.
Beginning with "Homeless Island," a heartbreaking story about people living — and dying — on a tiny traffic triangle in the middle of a busy downtown street, reporter Kevin Fagan and photographer Brant Ward put names and faces to a problem often defined only by numbers.
Readers learned about the Silver family, sending their two children off to school every day from a Dodge Ram with a "million-dollar view" of San Francisco Bay, and Susan "Little Bit" Beach, a prostitute addicted to heroin, who beat the odds and got off the street only to die of kidney failure a year later at age 40.
Along with empathy, Fagan and Ward used face-to-face interviews, photography, investigative reporting and even songs to explore "how one of the nation's wealthiest cities came to have so many people living on the street." The 2003 series was nominated for a Pulitzer Prize and kicked off 15 years of continuous coverage on poverty and homelessness, including The San Francisco Homeless Project, an online archive and collaboration now numbering more than 80 news organizations.
At a time when many West Coast cities are seeing a surge in those without shelter, San Francisco continues to battle hard-core homelessness. The city's biennial count, which takes place on a single night, showed 7,499 homeless persons in San Francisco on Jan. 26, 2017, including the spread of tent cities to neighborhoods that haven't seen them before. Despite such numbers, San Francisco has led the way in innovative approaches, including navigation centers, supportive housing and special programs for LGBTQ youth, who make up about half of the city's homeless youth.
Fagan and Ward will talk about the Chronicle's work on homelessness and other issues during the keynote address Thursday, April 12 at 7 p.m.